Shopping Cart
Your Cart is Empty
There was an error with PayPal
Click here to try again
Thank you for your business!
You should be receiving an order confirmation from Paypal shortly.
Exit Shopping Cart
Psychic/Medium, Spirit Artist, Healer
Dear Spirit Guides and Angels, what can you tell me about the current shifts and shifts in the near future as in: the energies of earth and the people, what kinds of changes are taking place?
Extreme changes where about last month (January 2014), like unzipping blockages that released into a cloud that may have felt like chaos. On an individual level many felt this last month with intensity, on an interpersonal and relationship level things that needed a final resurfacing to end a cycle caused much of this friction, some more so then others. 
We are entering now into a phase where individual identity and the purpose of each and everyone is becoming clearer. Some are realizing their divine plan, many are questioning where they are going, others are working toward new levels and expansion of a divine plan. The shift is right now, a look back and then into the present- building a road with new adjectives is being discovered one-step- at a-time. These shifts are confusing, kinks are working there way out. People are using how they feel and intuition on a much higher level now more then ever. That which is holding you back is lifting and reality is becoming clearer whether aware of it or not.
Knowing what your personal needs are, is a shift being felt by many. That which we build may grow or fall, gently lay down what no longer serves you. When the personal needs of an individual is realized, growth and change will happen quickly. Magnificent opportunity's to those that are attuned to there personal truth and purpose will be felt soon in the upcoming months and surprising freedom of expression and honest communication with clear realism, in creating a better world for all.
We will see Eagles take flight into the unknown world of complete untainted air, clarity, a rebirth. What is present in the unbounded wings of light is a destination unknown yet written in a dimension of high frequency, translation into destiny. Inside the heart a love complete is within each and every one, this completeness, this key, this world is worth the search and all that ever really existed forever. All will be gifted the opportunity of the present for a higher calling, a soul purpose a journey of truth.
©2014 AbbyRoseSpirit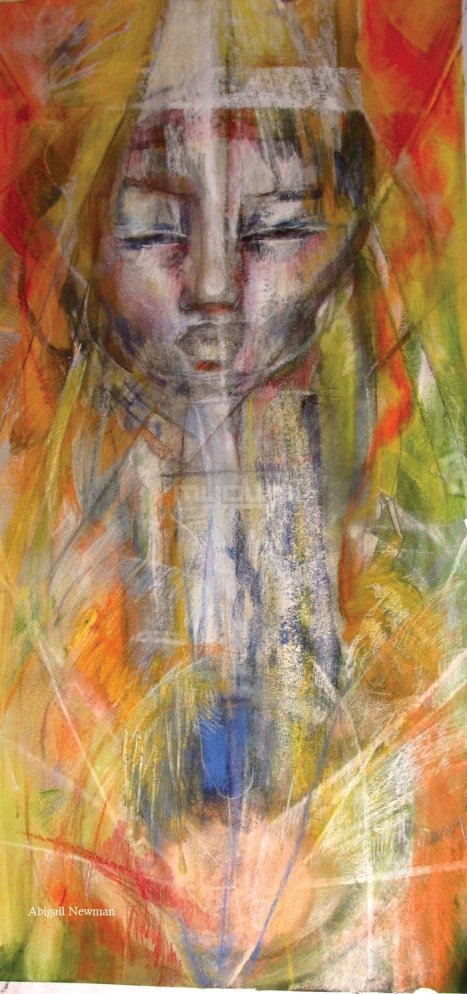 "Dear Beings of light in the highest of good, what is taking place on earth right now? What is to come?"




Dear beautiful beings of light and love, the shift of ages is taking place under your nose, changing the way in which you breath, the way you are taking in the information you are receiving and how you perceive yourself and the world around you. Six months from the beginning of massive shifts and into the next season shall bring great peace, focus and true direction of the heart. The path of enlightenment shall be apparent in the nature that surrounds you,the shift shall set you free to perceive what is,as it always has been,true to the beauty of nature and apparent to your nature.




No longer can one move forward from the past with continuing cycles,these patterns have been sliced with the understanding of eternal truth so desperately needed and now here. 




Transitions is a key word right now,old beliefs and fears are realized with a current of divine energy slicing through what no longer serves a place of peace and currently in the moment this is being typed. 




In the near future, swift movement to the dawn of orange and gold shall set tear drops and bring out the rainbows and abstracted so. Breaking the shell of individual chambers as one may think of loss, resurrected into freshly born dew on a light summers day. 

   




Take time to care for your individual vessel without quilt or worry about future events, as you are exactly as you should be. 




© 2013 AbbyRoseSpirit




Dear Angels and Spirit Guides are we undergoing any Frequency shifts and are any kind of bigger shift happening for Easter, and what is going on with energy as of late?




Transportation of another form a vessel of in- tuned light can be born from the cradle of ones own imagination, The golden light of God and Gaia's core fire of creation are melting together, so to speak: a combined form and new structural level. New beings of dimensional forms shall be apparent to the eyes of the blinded, in meaning those who wish to communicate on higher levels shall do so with much more grace and flow then has been able before. Levels of your atmosphere and energetic surroundings have been lightened enough to create an easier forming of our spoken words.




Much deeper the lines of your heart now may be planted and victories to well rooted feet, the strength of your core strengthens the core of Gaia at the same time and together, the power of you understanding can play together on the grid of humanity in positive and uplifting ways.




Ionic changes shall be found.













© 2013 AbbyRoseSpirit





Dear Spirit Guides, What is imagination? In the highest of love and light thank you,




Imagination is a vehicle, a key in which all gates of existence can open, it is of your own creation, you are connected to the creation of all that is. When one allows the full force of this miraculous vehicle, it will  initiate a recalibration of particles in manifestation to the process.Imagination is the seed in which your own divine connection webs out into the building blocks of a divine creation to all that is. Do not allow yourself to be afraid of this immense power you hold within yourself.




These ideas, these images, these sounds, these senses are brought to you as gifts, the magnificent glory of your own God-self, the connection you hold to this divine power is infinite and always expanding. The levels in which can cause reaction to your individual workings, are at the same time and simultaneously connected to all in one.

Allow yourself this freedom of creation; it is our wish for each individual to connect as an individual, and as a whole to God and the Glory and Joy of this powerful vehicle of light.




It is in this sacred space of creation, within your mind connected to heart and your sacred center, the power to project and build the reality of your own existence and the existence of a heaven on earth for all.




Allow you to love you, to shine brightly, and in affect allow others to shine brightly too. Each of you are a gift, and a divine vehicle of light.




Thank you so much beautiful Spirit Guides!

Love Abby Rose



















Abby Rose:

Dear Spirit Guides of Divine Light, what is going on with the pyramids today? December 3rd 2012


Spirit Guides:

The Pyramids are undergoing a treatment of light to conduct a field to save humanity from the forces that are not of this light. It is creating a vortex to the grid that is sending out waves to light-beings of Earth to recalibrate individual energy fields as well. This is the beginning of the seed of life, a cycle which will last seven days before the beginning of another clearing field of energy that will forever change the face of humanity and the way in which you as a whole function in day-to-day life.

 


Your world is being supercharged with our light in order to change the course of the duality present in your humanity and ego. A separation is taken and crashed, of atoms that are rebuilding a new life-force energy. These atoms are moving at very fast rates. Your dimension as you know it will combust and a new level of reality will be born. Hold on to your hats, as this will be a very powerful transition of the world's core and the core to each life force.


Newness and a fresh approach will be needed at the beginning of this time, as nothing like you have known before will be the same. This is a crash course to save humanity from the corruption of a system that took place thousands of year before. The new order of life will be at a place that is not known or ever has excited in the realities of your human perception. Drink more water!










© 2012 AbbyRoseSpirit




0

/