Shopping Cart
Your Cart is Empty
There was an error with PayPal
Click here to try again
Thank you for your business!
You should be receiving an order confirmation from Paypal shortly.
Exit Shopping Cart
Psychic/Medium, Spirit Artist, Healer
WHAT IS YOUR DREAM,
WHAT IDEAS BECKON YOU awake from a foggy haze of remembrance, what gifts bring forth the joy of a wide eyed opened heart, what dreams are you, what make you a unique individual?
If you had no worries, no fears, if you were free of any self judgment, if the present was all you were, if the past was just wisdom. If you did not care about the outcome, if you just felt everything as it is now, in the now and what would you feel?
Freedom to be, freedom from all that ever held you back. If for just now in this moment, if all and everything good and beautiful that created the essence of you, the greatness of a forever growing strength, the feel of your own power and the power too be exactly you. Breathe in the divine energy of your eternal self.
You are divine, you are special, and you are a gift.
  ©2013 AbbyRoseSpirit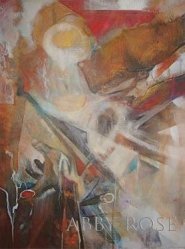 How do you truly feel?




What are your emotions telling you?




Are you happy, are you sad, does something make you angry?




What are you feeling? 







It is an illusion to think your true feelings are wrong. Own your right to feel.

Clarity is buried underneath emotions perceived as negative and the power of understanding. By digging through the mud, by owning feelings that are yours to feel, empowers your soul to love on a new level. By accepting you and what is your truth, you are taking back you soul. 










Painting-Letting Go,oil, By Abby Abby Rose




Embrace and allow how you feel and free them. Like a bird flying high to the sky to the sun, you will find a new level of peace.




Release, let go and forgive.

 





© 2013 AbbyRoseSpirit


0

/